{rating}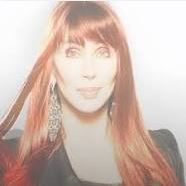 Cher will perform at the MGM Grand in Las Vegas on May 25, 2014. There is a lot of lip syncing and use of auto tuners in a Cher concert but that doesn't seem to bother Her mostly old fans. No matter how old She gets, this is still one of those concerts that You want to be able to say, I saw Her in Vegas.
Cher, the mother of Chas Bono was Born on May 20, 1946 in El Centro, CA, she is 76 years old.
Ticket prices below are the best price from the secondary ticket market. Save 10 dollars on orders for 300 dollars or more. Customers simply need to enter code TNTIX at checkout to receive the discount!