{rating}
1 Oak Nightclub Mirage Las Vegas
Buy Vegas Clubs Here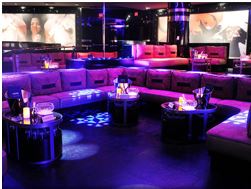 1 Oak Nightclub
Mirage Hotel and Casino
3400 S. Las Vegas Blvd.
Las Vegas, NV 89109
In most Cities 1 Oak Nightclub would be considered huge but in Vegas, it is average in size for Nightclubs at 16,000 quare feet and a capacity of 1500 People. Like most Vegas Nightclubs this place is DARK, especially when You first walk in before Your eyes can adjust. 1 Oak is happening most every night but the Vegas nightclub scene is ever changing depending on many factors. The VCard does not include 1 Oak, so You have to buy this club individually.
Buy Vegas Clubs Here